The Lakewood Garden Club promotes a common passion for gardening and fellowship with members who seek to gain knowledge as well as foster an appreciation of nature and plants, inspiring the beautification of our community and serving the larger community through involvement in outreach programs with time and funds. If you are looking for more information please email us at lakewoodgardenclub64064@gmail.com.
9:00 AM – 9:30 AM – Refreshments
9:30 AM – 12:00 PM – Business Meeting/Program
Garden Club History
Lakewood Garden Club was chartered in 1977, with 14 members. Currently there are 90+ members. The Lakewood Garden Club is made up of friendly and knowledgeable women and men who share a love of nature and gardening. Over the years we have evolved from a group of interested gardeners to a dynamic organization that enhances its member' knowledge and enjoyment of gardening and nature through planned activities and programs presented by experts in their field, as well as offering an opportunity to serve and improve our Lakewood community and beyond.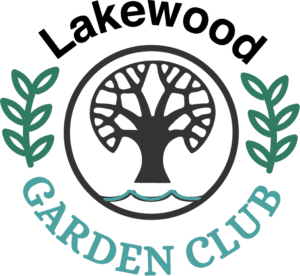 Want to Join Us?
It's $50 a year. Simply come to a meeting, stop by the administrative office or fill out the form and write a check to Lakewood Garden Club.